Chinese shipyards dominate containership orders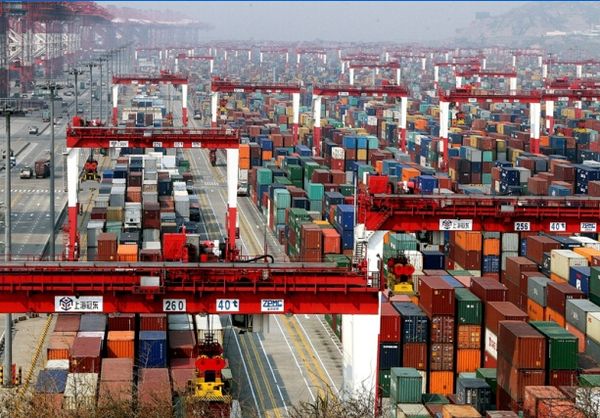 Chinese shipyards account for the largest share of containership orders, with at least half of the ships under construction, followed by South Korean shipyards with 34 percent and Japanese shipyards with 8 percent.
The data comes from S&P Global Intelligence's Sea-web data. The data also showed that Japan's shipbuilding industry is in decline due to lower labor costs in China.
Statistics show that there are currently 876 container ships with a global order volume of 6.88 million TEU. Among them, China is building 514 ships of 3.66 million TEU, accounting for 53% of the global total. Currently, South Korea is building 266 container ships of 2.33 million TEU. Japanese shipyards are building 85 581,248 TEUs.
The leading Chinese shipyards in box ship orders are Yangzijiang Shipbuilding (94 orders), Shanghai Waigaoqiao Shipbuilding (34 orders), New Era Shipbuilding (31 orders), Jiangnan Shipbuilding (31 orders), Jiangnan Shipbuilding (34 orders) 21 ships on order) and Hudong Zhonghua Shipbuilding (16 ships on order).
According to S&P data, during the period from 2009 to 2020, due to the 2008 global financial crisis, the container freight market plummeted, and the number of new container-class ships fell. By October 2020, the total number was less than 2 million TEU, a 17-year low.
However, the situation reversed as container freight started to rebound in the third quarter of 2020 due to Covid-19-related logistical bottlenecks, and despite some adjustments, the momentum continued.
As liner operators make high profits during boom times, they tend to own vessels to manage rising charter costs. Data shows that more than 50% of new orders are from liner operators, with the rest from tonnage suppliers. MSC has the largest number of ships under construction, with orders exceeding 1.5 million TEU.
In 2021, new orders for container ships will exceed 4 million TEU, and the number of orders for container ships exceeds that of bulk carriers and oil tankers for the first time in history. This means that current box mail orders have more than tripled from the low level in October 2020.
In terms of vessel size, 12,000-17,000 TEU vessels are in greatest demand, accounting for nearly 50% of all order box vessels.