Global container production will fall to a 14-year low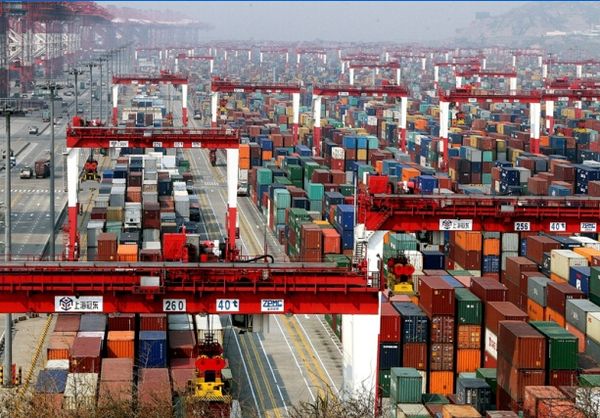 With the relaxation of supply chain restrictions during the pandemic, trade stagnation and the continuous expansion of shipping container surplus have led to a significant decrease in the production of new shipbuilding containers. Drewry, a British consulting firm, predicts that the production of new shipbuilding containers will drop to its lowest level in 14 years.
Drury estimates that in the first quarter of 2023, global container production decreased by 71% year-on-year to 306000 teu, the lowest level since the same period in 2010. Drewry's Container Equipment Forecaster stated that although some recovery is expected for the rest of this year, it is expected that the annual production will not exceed 1.8 million teu, which is the lowest level since the 2009 economic recession.
At present, several factories in China have closed or operated significantly reducing working hours, and full production is expected to begin in June. At the same time, commercial production of two new factories in Vietnam is not expected to begin before the third quarter of this year, and production will be lower than initial expectations. By 2026, the Hoa Phat Group factory located in Cai Mep and the joint venture factory between Ace Engineering and Seojin Systems in Haiphong will have an annual production capacity of 600000 teu.
At the same time, the number of containers returned to leasing companies this year has set a record, while airlines have been busy dealing with aging and excess containers in their own fleet. At present, the primary task for most container owners is to adjust their equipment pool to better match current trade and ship supply parameters, and to eliminate aging or damaged boxes accumulated due to supply chain congestion during the epidemic.
Drury predicts that by 2023, these retired ships will reach around 2.8 million teu from last year. Despite the large influx of second-hand dry bulk containers into the secondary market, prices have remained good and are expected to remain stable throughout the year.
Therefore, it is expected that global container transport capacity will shrink by 2% this year to 49.9 million teu, the first decline in 14 years. The global container shipping trade is expected to remain weak, with a growth rate of only 1% in 2023. However, with the strengthening of global economic growth momentum, it is expected that freight demand will recover in the coming years.
According to Drury's latest assessment, this, along with the expanding fleet, will drive an increase in demand for new containers, and production is expected to more than double next year. This will restore moderate growth to the global shipping container fleet, with an expected annual growth rate of 2.9% by 2027.